Decorative Lily made from PRECIOSA Traditional Czech Beads™
We bring you this project, designed by Carla Ruvolo, for a delicate decorative floral element made of PRECIOSA Traditional Czech Beads™ and seed beads.
Preciosa Ornela manufactures the widest product range of glass seed beads in the world. One of the most colorful finishes we offer is Solgel, with thirty different shades that all come in three different color intensities. Our Solgel colors can be usinapplied to your choice of crystal, silver-lined crystal, alabaster and chalkwhite beads. The hexagonal PRECIOSA Two-Cut, made from satin glass, transforms spectacularly with Solgel. Applied to the uniquely airy white satin glass, Solgel adds a luxurious element to the seed bead product range by imbuing the glass with a silk-like appearance and shine.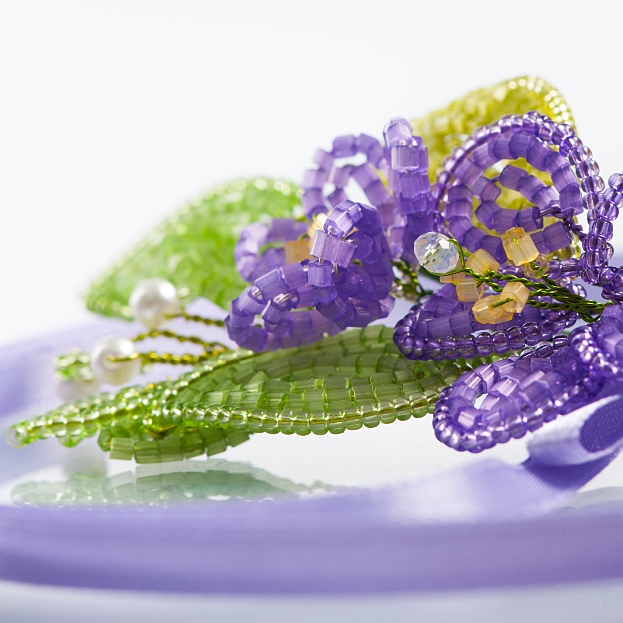 Carla Ruvolo
An artist. Carla Ruvolo is Italian. As a mother of two, she don't have too much free time but whenever she can relax beads are her first choice.
Learn More